Whenever I watch Mad Men, I can't help but wish that I spent my twenties in a time when every woman wore heels to the grocery store and sweatpants in public never happened. I wish I experienced the era in fashion when designers were so proud of their handiwork, they stitched their shop's telephone number onto the garment label beneath their name. Fortunately, many pieces from those years have been preserved and passed on or imitated by today's top designers.
Working at a vintage shop, some of my best vintage pieces are a bit much to work into everyday life and best saved for the holidays, but if you have a fabulous piece of fashion history that you've been itching to show off, I found the perfect occasion! AMC is hosting a
Mad Men Casting Call Contest
. All you have to do is submit a photo of yourself decked out Mad Men style, and you could win a walk-on role!
Inspired by the looks I loved on last night's episode, I am sharing with you my favorite pieces dating back to late fifties/early sixties available in the store now.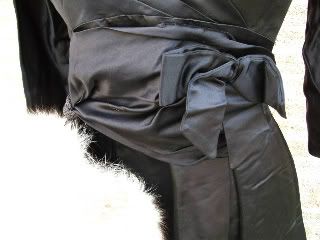 Black Beauty Cocktail Gown, $68

Isabella Muff, $68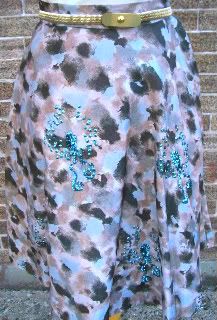 Sequin Petals Skirt, $48
Pearly Bow Dress, $38
Aralia Stole w. Detachable Trim, $92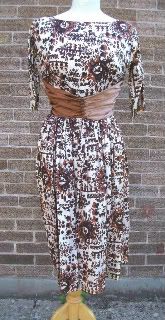 Tiny Deer Day Dress, $28