WEAR: The Chanel-esque Mini Dress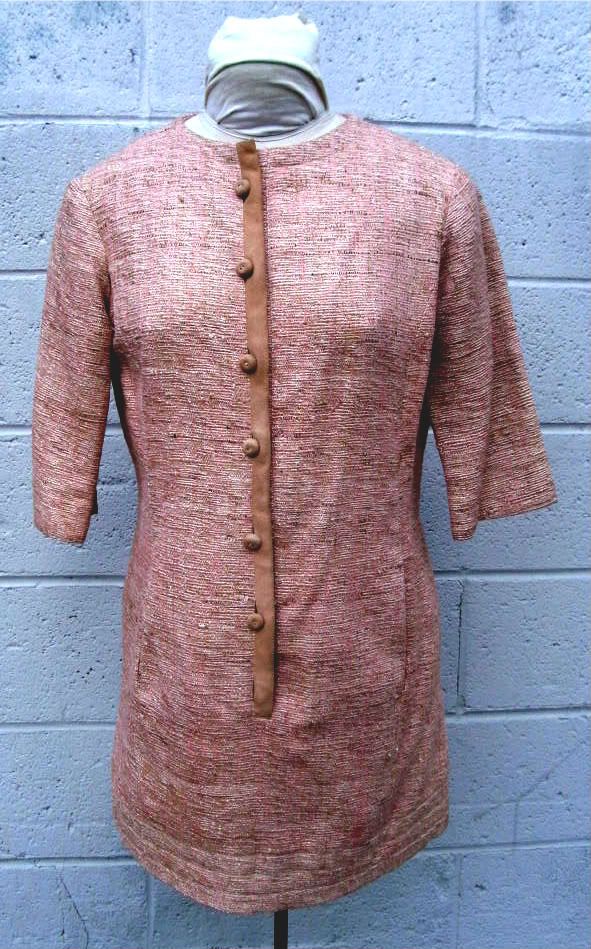 WHY: I love how the conservative feel of this dress is met with a sky-high hemline,
so no tailor is needed to bring this classic design up to date.

WEAR: The Lumpy Stripey Dude Sweater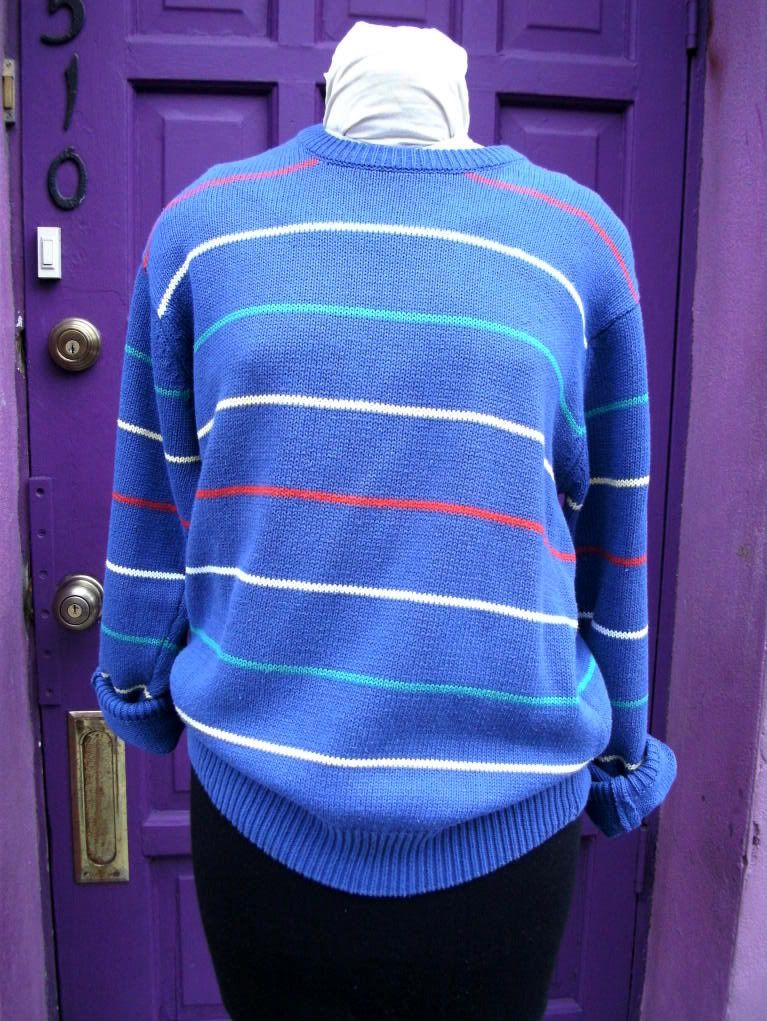 WHY: Throw this on with a pair of Chucks and jeggings (yes, I said jeggings), pick up some Chinese food, and start a marathon of whatever new series just debuted on Netflix. Everyone needs a lazy day sweater. Why not this one?
WEAR: The Circle Sequin Top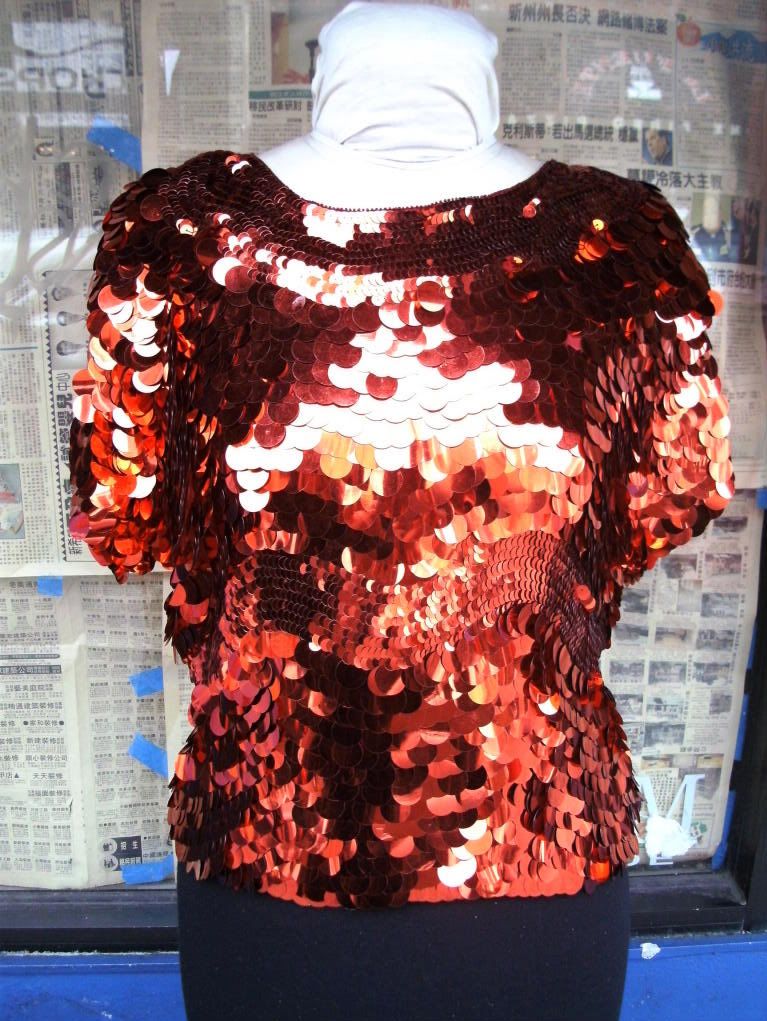 WHY: You don't need a night out on the town to rock this little number. Pair it with some black skinny jeans and flats on a day when you're feeling particularly sassy.
WEAR: Nineties Ditsy Floral Dress + Classic Denim Jacket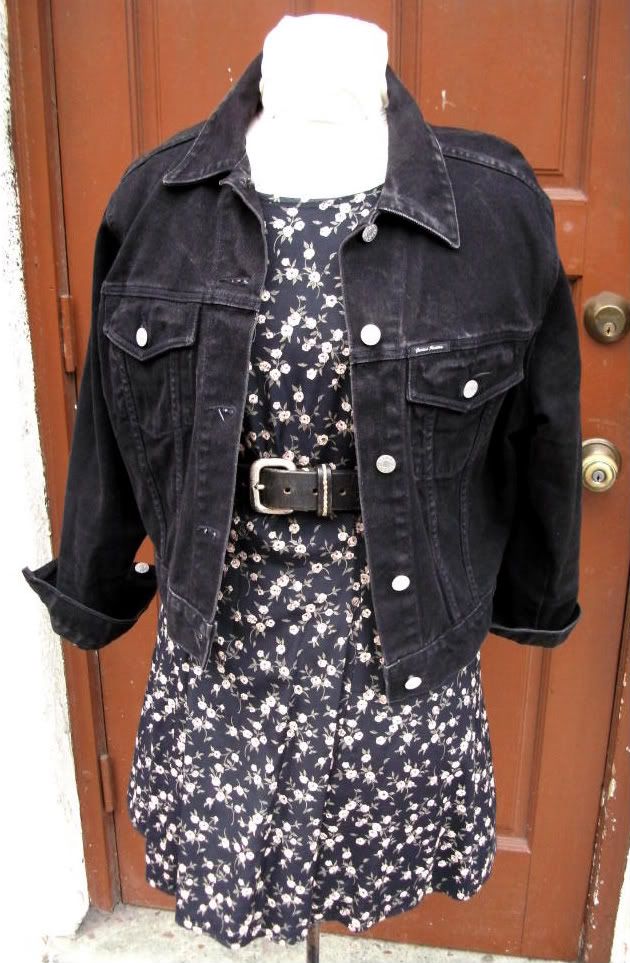 WHY: I have so many 90s dresses and denim jackets in just about every shade imaginable, because all I need to do is pair them with tights and ankle boots for a casual look that's effortlessly cool.
WEAR: 70s Cutout Suede Cape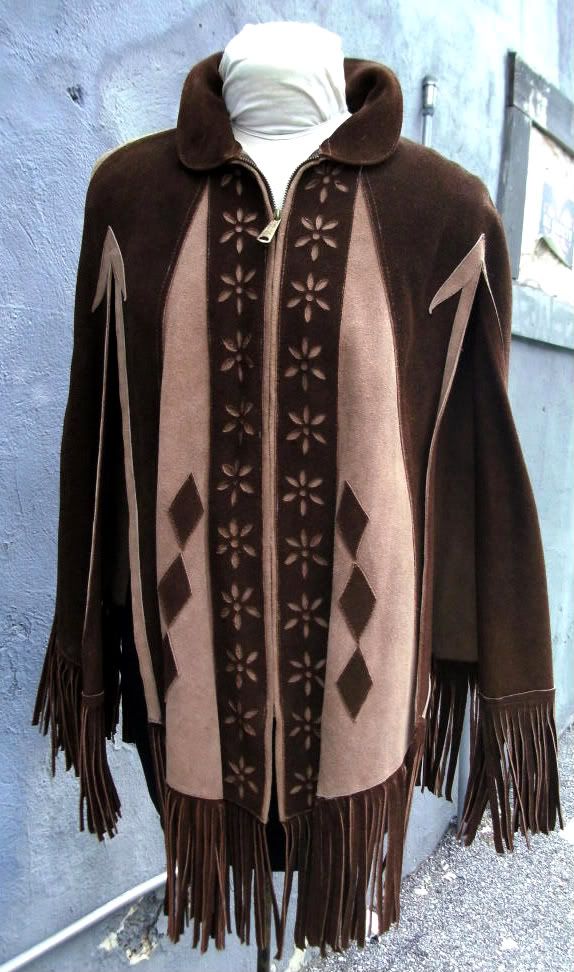 WHY:
Hands down, this cape is one of the most gorgeous pieces I've seen come through Retrospect in the three years I've been working here. From the precise geometric designs in the contrasting layers of suede to the thick strands of long fringe, this cape is a work of art. I want the person who gets this beauty to be as in love with it as I am!
WEAR: Vintage Nicole Miller Floral Dress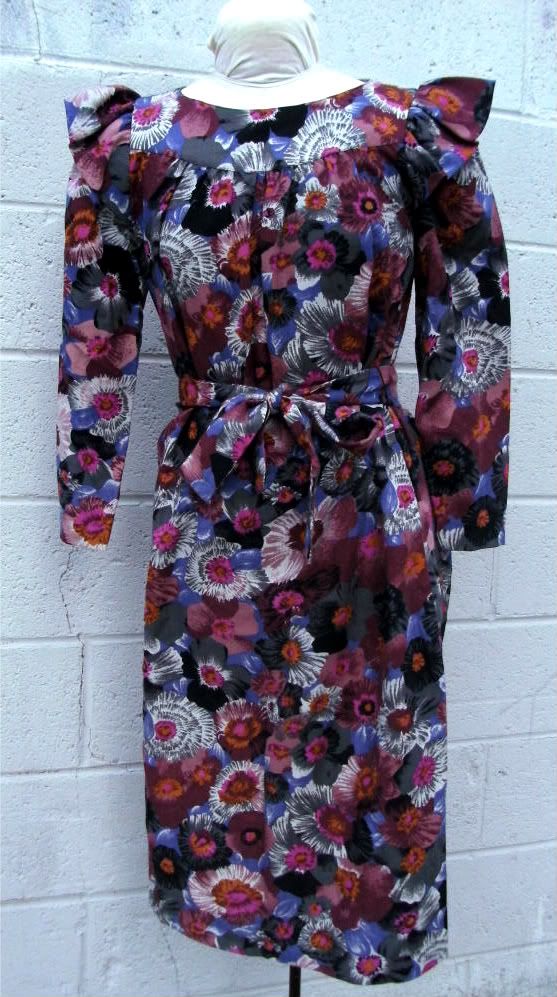 WHY: I don't necessarily flip over Nicole Miller's more current collections, but the vintage Nicole Miller pieces I've come across have always been pretty awesome. The dark violet and grey hues of this dress make for a great winter floral pattern, and how cool is the shoulder detail?!