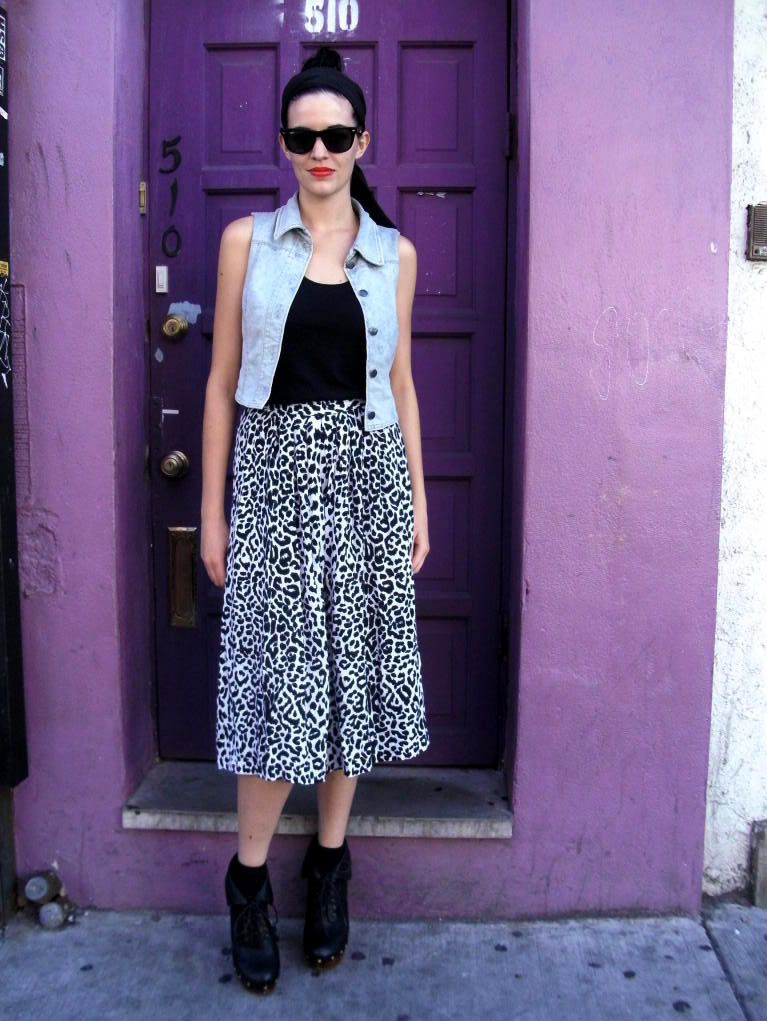 When I picked up this leopard print midi-skirt at the shop, I wasn't sure if I'd be able to pull off this look but I figured I'd go for it since it's been featured in every magazine I've read recently. Although I've always favored my skirts to hit above my knees, I'm in love with the midi length!
Want to try it for yourself?
Most of our midi skirts run from $14-$18 ($28-$38 for designer).
At those prices, you may as well give it a shot!
Floral midi skirt, $14
Blouse, $12
Eel skin belt, $18
Vintage Valentino midi skirt $38
Short sleeved sweater, $12
Black leather belt, $14
Necklace, $18